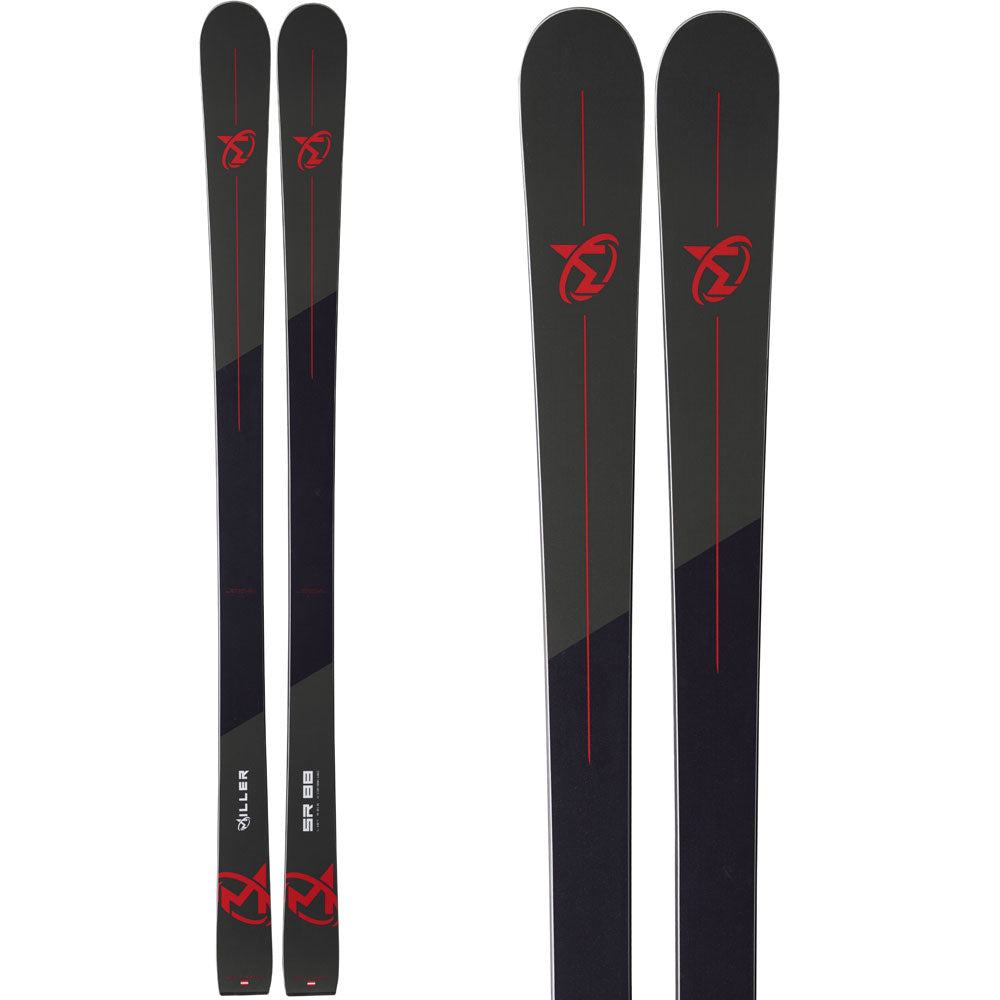 ---
(Complete Set-up with Bindings below)
The Miller SR88, part of the 23/24' Miller Skis collection, is a premium hand-made ski that is he or she who wants only the best. Designed in Aspen and hand-crafted in the Tyrolean alps of Austria, the SR88 is simply put a Ferrari with snow tires. A light but strong Ash and Poplar wood core, two sheets of Titanal, and a carbon/glass fiber torsion box gives for unparalleled stability.
In size 171cm the Miller SR88 has a radius of 17.4m, what this means is when you put this baby on edge you will experience the sweetest carving turn. A moderate flex makes the SR88 perfect for the experienced intermediate to advanced skier.
All of our Miller Skis are prepared with Optiwax glide tapes from Finland, a technology where ultra-hard wax is transferred with a silicone barrel that is infrared heated. The result is that while standard factory hot waxing will last for around 25 miles, this wax process stays in the base for over 125miles. This means you don't have to wax your skis nearly as often.
In addition to Optiwax glide tapes, all of our Miller Skis are prepared with laser etched base structure, no more stone grinding for these skis! Basically this state of the art technology make the bases flatter and smoother, achieving vastly superior turn-ability. The structure is far more precise as well, this translates to faster skis and therefore more fun!
Here at Miller Sports we know how important aesthetics are. For most looking good is as important as how well you perform, therefore we made sure our new line of skis are the coolest, most visually appealing and just plain sexy.
Lengths:
SR88 - 155cm
SR88 – 163cm
SR88 – 171cm
SR88 – 179cm
SR88 - 187cm