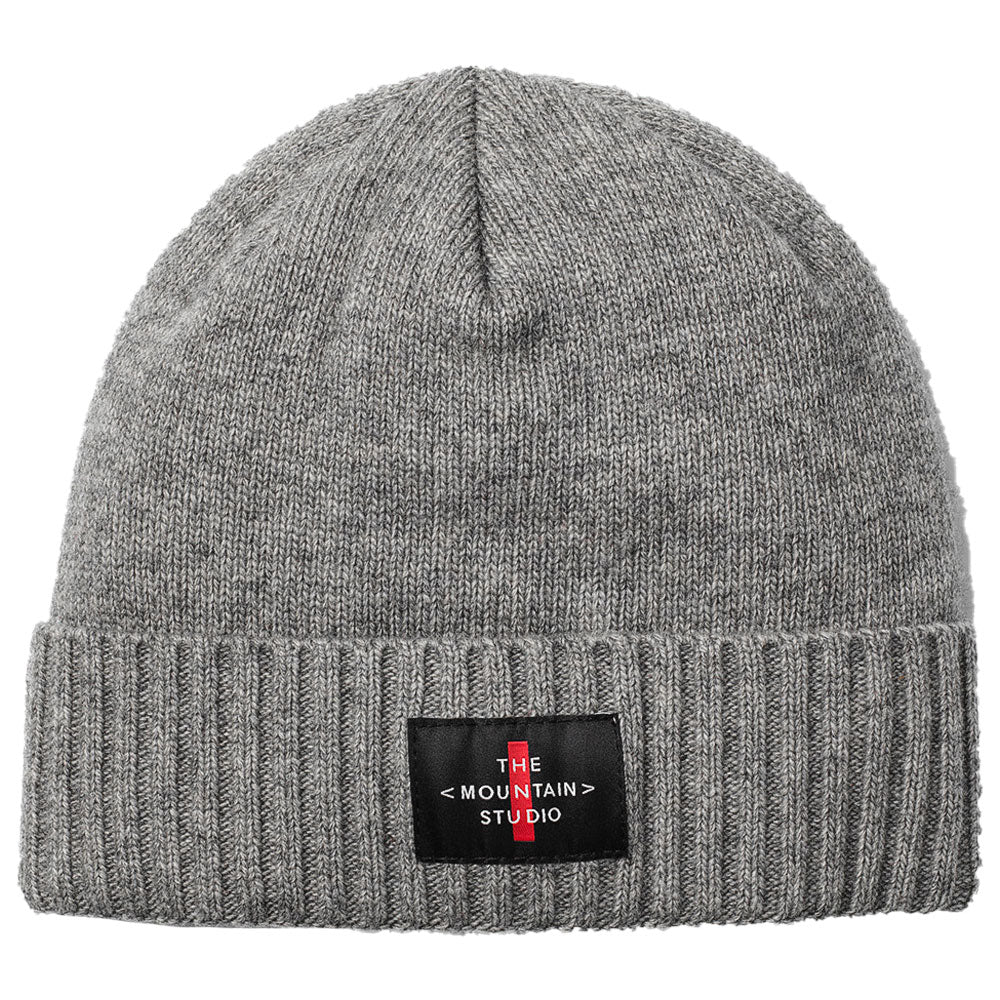 Cashmere Mix Cross Beanie
---
Size chart
Mountain Studio Men's Ski Wear Size Conversion
| | | | | | | | | |
| --- | --- | --- | --- | --- | --- | --- | --- | --- |
| US (Jacket) | XS | S | M | L | XL | 2XL | 3XL | 4XL |
| US (Pant) | 28 | 30 | 32 | 34 | 36 | 38 | 40 | 42 |
| EU | 46 | 48 | 50 | 52 | 54 | 56 | 58 | 60 |
| French | 48 | 50 | 52 | 54 | 56 | 58 | 60 | 62 |
Jacket Fit
A Mountain Studio men's ski jacket, crafted in Europe, particularly in Switzerland, showcases a distinct fit when compared to its American counterpart. European design often leans towards a slimmer, tailored silhouette, accentuating the body's contours while maintaining a sleek, fashionable appearance. Swiss-made ski jackets are renowned for their precision in ergonomic tailoring, ensuring an optimal blend of mobility and comfort. In contrast, men's ski jackets made in the USA tend to offer a roomier, adjustable fit, catering to a broader range of body types and layering preferences. The European approach emphasizes style and performance, while American jackets prioritize versatility and adaptability, catering to diverse market needs. This difference in fit can be seen in sizing especially if you tend to run between sizes in U.S. jackets then you may want to consider sizing up in a ski jacket from Mountain Studio.
Pant Fit
Ski pants from Europe will generally exhibit a more tailored fit compared to men's ski pants made in the USA. Swiss design often favors a slimmer fit complementing the body's natural lines while ensuring mobility and style. American-made ski pants typically offer a roomier and adjustable fit, catering to diverse body shapes and layering options.
Highlights
Swiss Craftsmanship: Mountain Studio ski apparel boasts Swiss precision and quality, synonymous with meticulous attention to detail and superb craftsmanship.
Tailored Fit: These garments offer a European-style tailored fit, accentuating the body's lines while ensuring comfort and mobility during winter sports.
Premium Materials: The brand utilizes top-tier materials for durability, warmth, and protection against challenging mountain conditions.
Cutting-Edge Design: Mountain Studio integrates innovative features and design elements, catering to the needs of discerning skiers and snowboarders.
Alpine Expertise: Rooted in the Swiss Alps, the brand benefits from a deep understanding of cold climates and mountain sports, resulting in gear tailored for peak performance and style.
Low stock - 9 items left

Inventory on the way