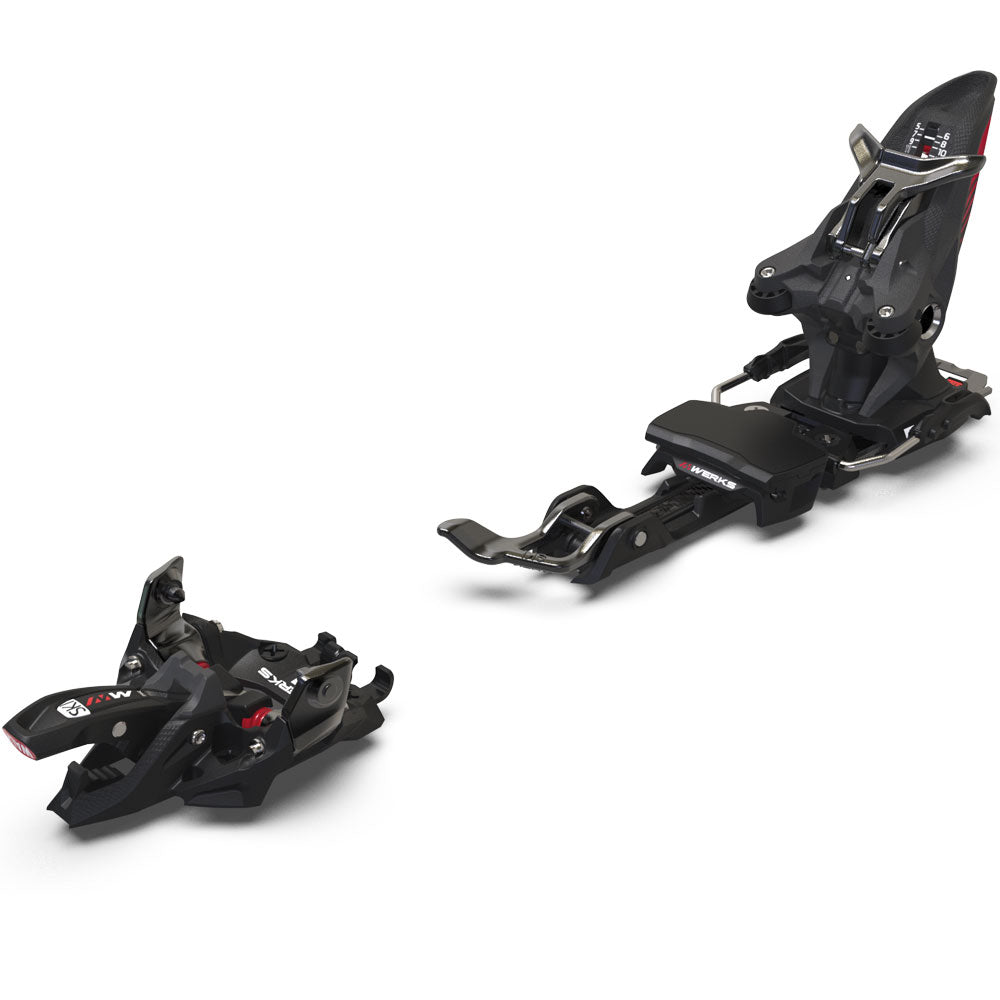 Kingpin M-Werks Tech Binding
---
(Complete Set-up with Bindings below)
The Marker Kingpin M-Werks delivers the company's storied downhill performance at a lower weight than the similarly named model.  It reflects the extensive wisdom collected during the three years spent developing the Alpinist.  The mix of each binding's best features was achieved by joining the lighter, high-performance toe piece from the alpinist with the tried-and-true KingPin heel pieces. Pair the Marker Kingpin M-Werks with our Miller SR 87-T uphill ski for a killer backcountry setup.
Technicals:
° New ergonomic ski/walk lever
° Lighter XXL Power Transmitter
° Anti ice pads
° Ultra-light dual spring and toe piece comprised 30% of carbon.
° Ultra-light and stiff heel comprised 30% of carbon.
° New ergonomic climbing aids (0°/7°/13°)
° Length can be adjusted up to 28mm (+/- 14mm)
° Dynamic length adjustment by ski flex over 6mm
° Excellent power transfer thanks to 38mm wide drill pattern
° Brake widths: 100mm / 125mm
° Total weight: 620g